2012 Post-Vintage Bulk Wine Review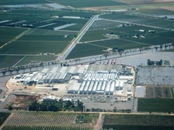 There is a renewed sense of optimism in the Australian wine industry. Has such optimism arisen from a fundamental, longer term shift in the economic fortunes of our industry? Or are we just witnessing a false rally following the 2012 vintage? This article examines such questions in light of Australian bulk wine market during 2012. The key issues addressed are an analysis of supply, tracking changes in wine inventories in recent years, the 2012 vintage, and the supply outlook for 2013. The bulk wine market for each of the main varieties is also examined.
Click on the following link to read more: 2012 Post-Vintage Bulk Wine Review – 17 August 2012
Sign up
Sign up to receive the latest news and offers from Austwine.