The team at Austwine are Australia's bulk wine specialists, providing buyers the best choice and sellers the best opportunities when dealing with Australian bulk wine.
When Austwine Exports was established in 1993 by two long time wine industry export executives, Bryn Haugaard & Gerry Hargrave, their mission was to assist small to medium wineries export branded wine. Jim Moularadellis, our current CEO, joined Austwine in 1998, and added his bulk wine expertise to the business, which saw it grow rapidly. At this time a domestic arm, Austwine Brokers, was also established to facilitate the sale of bulk wine between domestic wineries in a low cost and easy manner.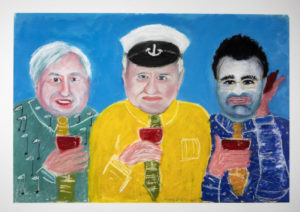 Today Austwine has the most experienced bulk wine team in Australia. We aim to be a fast-acting team who are proactive, creative, and strategic with our goal being to assist our clients in finding success.
We are a family-owned and run business, with our CEO Jim's wife Jane now working in the business.
No other organisation spends more time in the market for Australian bulk wine.
Over 50 million litres of bulk wine transactions per annum.
The most professional bulk wine team in Australia.
More relationships with more buyers and more sellers.
The top 10 bulk wine exporter by both volume and value – exporting bulk wine to more than 20 markets since 1993.
Sign up
Sign up to receive the latest news and offers from Austwine.